Bunkhouse
Historic Cabins on Rock Creek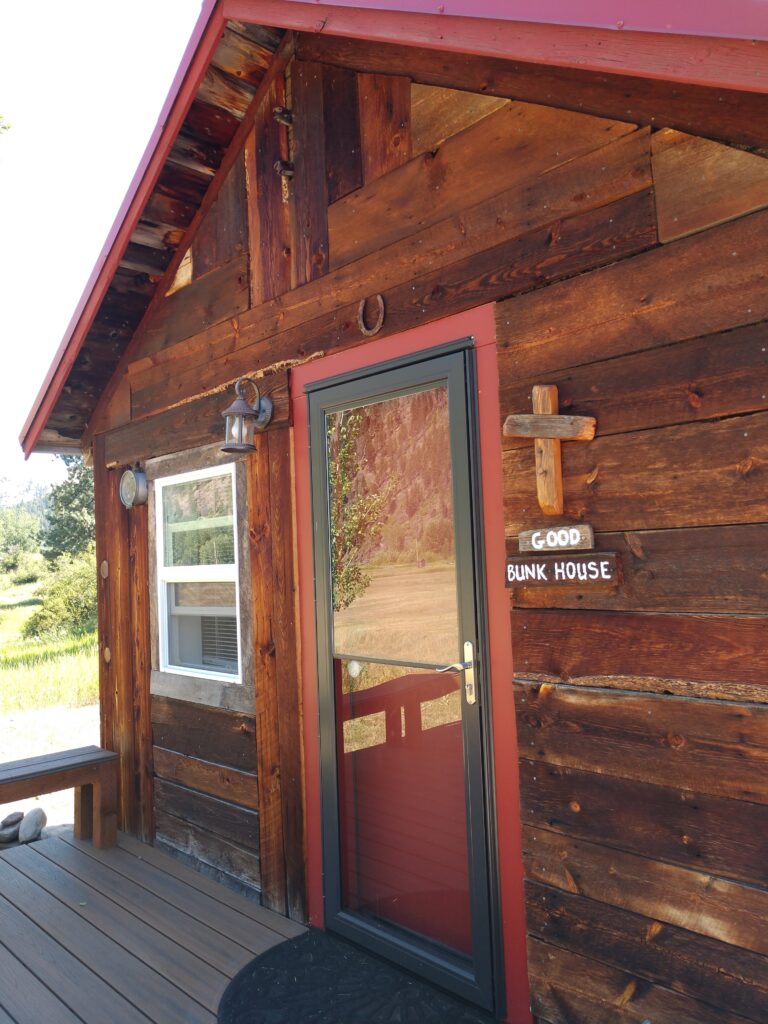 Within the span of less than one short year, thirty acres on Rock Creek turned into a bustling gold rush town and then fizzled into nothing. During 1896, Quigley was a thriving metropolis with a population of 2,000 one day, and a ghost town the next. This amazing property is the last remnant of the goldrush town of Quigley, 1896-1897, and Quigley Cabin is the only remaining original structure from the town of Quigley. At some point a couple bunkhouses and a smoke house from another ranch were moved onto the property, making a quaint 'ghost town'.
One of the bunkhouses was modernized and is now available for rent. Additionally, in 2019 the owners of the Quigley property, purchased the adjoining property to the South (which has the 3 bedroom Brewster Creek Cabin) and is easily accessed by a footbridge over Brewster Creek – making this a perfect location for larger groups needing multiple cabins in close proximity to one another.
This unique property is gorgeous. Trout Unlimited restored the lower portion of Brewster Creek through the Quigley property in 2018, making excellent cutthroat trout habitat. Additionally, there is a small pond that is fed by Brewster Creek which offers fun opportunities for kids to see if they can outsmart the resident trout.
Quigley Bunkhouse was modernized in 2016; fortunately in doing so, they were still able to preserve the personality of the structure. It has a cute, very basic, kitchenette with a hotplate, microwave and small refrigerator (no freezer).
Quigley Bunkhouse is studio style with one bath; it's got a nice deck and patio area with plenty of outdoor seating. It's a great choice for those looking for a comfortable place to sleep with basic amenities….and a million dollar view!
Maximum 2
Non Smoking
Pets welcome with $100 damage deposit and $20 pet fee
25% early season (April and May) discount available
Minimum Stay Required.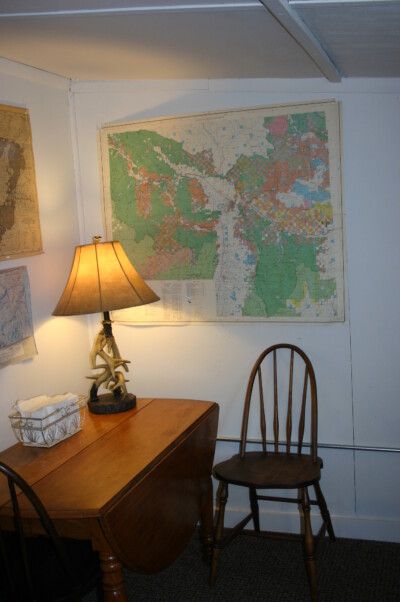 Scroll To See All Photos, Click to Enlarge Photos